What a fun theme for preschoolers...ya know, having the
opportunity
to practice calling 9-1-1,
putting
out fires, paying fire fighters, the whole shabang.


This week the children will mostly be
learning
through role play. I love to teach this theme! The
importance
of being familiar with what to do in case of an emergency
is an imperative subject to learn at a very young age
.
We chant a song each day, it's one I made up a few years ago. It goes a little something like this:
Place a flame with tape on a child's back and begin by singing:
F-I-R-E _________ is on fire
Teacher: Oh no, _____ is on fire. what do you do?


They roll while covering their face until the "flame is off"
Then I have them crawl under the "smoke", so they don't choke
We then looked for a way to escape. The door is their favorite choice.
He thought it was funny that I kept saying Ouch, the door's hot lol
Teacher: Touch the door. Is it hot? Depending on their answer I would reply

Option 1:
Kid: Yes!
Teacher: Ouch, okay don't open the door, that means that there are flames on the other side. If we open the door the flames will burst in. Okay lets find a phone so we can call for help.
Kid: Found it.
Teacher: Okay who should we call for help?
Kid: 9-1-1... * ring, ring, ring
Then I pretend to be the operator
Operator: 9-1-1, what's your emergency?
Kid: there's a fire in my house
Operator, Are you hurt?
Kid: no
Operator: Can you get out of the house safely?
Kid: yes
Operator: Okay I need you to get out and stay out, and don't go back in. We will be right there.
**Each child response differently, but this is just a sample. Have fun and later they will be playing this outside and reenacting the scenario. It's quit fascinating to watch them learn through play :)
I add a little more to our skit.
The following day we talk about what we would do if there was a fire in a house. I take this time to discuss what an escape route is and what they would do if their was a fire in their house.
We also discuss escape plans (door and window) and introduce how to tell if a door is safe to open. Here is a short clip of a video I took during role play.
COMING SOON!
Other than dialing on a paper phone and a plastic phone we practiced on a cell phone. These days most people have smart phones and although most children already know how to operate a cell phone after reading this post on
www.littlebitfunky.com
. I thought I would implement it in my class this year.
ART
Fire Flames with a Fork
These came out SO precious. My parents were happy with this craft and many STILL have it :) I found this template on
Makinglearningfun.com
. If you click on the link it will take you directly to the FREE download.
Heads up, this requires a lot of coloring and cutting. Over the years I have realized that this activity takes a few days, also I have outlined and lightly colored my master, so when I make copies they don't feel overwhelmed by how much they need to color. Unfortunately my kids are still too young this early in the year to cut around detailed lines like these.
Science
I wish I were able to do a science experiment that I saw on
pinterest
, but my school has there are rules, and regulations :( Here it is for those of you who would love to teach and show your little ones that a fire needs fuel. air, and heat in order to ignite and how when we take away any of those, it will
diminish
.
Fire-Safety-Experiment
Since my kids aren't able to do this experiment in class, I had them watch this video which goes over everything, in a fun way. Depending on their age, you may want to be
selective
on the scenes, it can feel a bit
lengthy
.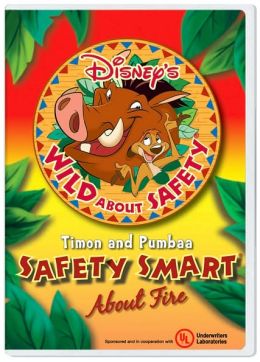 I found a really cute FREE fire fighter lap folder for preschoolers on
Home School Creations
I personally don't always set mine up like lap folders, I try to separate the
activities
into centers, that way they can revisit, or do them independently.
Find the objects corresponding shadow
Finish the pattern
Their favorite activity from the lap folder was
counting the
Dalmatian spots. They counted and found the correlating number to match the spots.
Plain ole' fun
Playing "fire fighters" and practicing calling 9-1-1
Fine motor skills: help the fire fighter put out the fire and practice their pencil grip.
I set up a table with 5-6 books about fire fighter and fire safety for the kids to "read". It's quit interesting if you get to hear some of their read out loud stores.
Field Trip
Our preschool does not permit outings, so visiting a fire station and seeing a fire engine is out of the question, but we were very fortunate to have a firefighter come visit our classroom and review some fire safety tips.